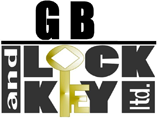 GB Lock and Key locksmiths in Sheffield are your local locksmith team in Sheffield. 24 hour locksmith services. 
[maxmegamenu location=max_mega_menu_1]
We are an emergency locksmith service in Sheffield. This means we are ready 24/7 to answer your call and come to help with any lock related problem you have. From auto locksmith to safes, we aim to come to you aid as soon as we can to ensure the job is completed at a fast pace. Our team can accomplish this because we have the top of the line equipment ready of any problem we may come across along with highly trained staff who know how to tackle any situation. We can come to help if you have been locked out of your car, locked out of your home, fix locks after a burglary and much more. If you are in desperate need of a locksmith in Sheffield then give us a call today.
For more information about our services what we have to offer, give us a call today on 0114 303 0390