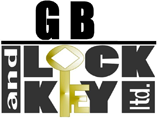 GB Lock and Key locksmiths in Sheffield are your local locksmith team in Sheffield. 24 hour locksmith services. 
[maxmegamenu location=max_mega_menu_1]
One of the techniques we specialised in is Auto locksmith. This is working with car locks and having the knowledge to open any car door or fix the door lock. This is something we offer to our customers. Many Emergency locksmith related jobs are in relation to being locked out of cars and that is why we gain the knowledge to every car lock to make sure we can get you in your car. If you have a car related problem from being locked out of your car to your car lock being broke, then give us a call today and we will be able to help you.
For more information about our services what we have to offer, give us a call today on 0114 303 0390